Abela is An Eco-Friendly Floral Printed Wedding Dress
Abela is an vintage floral printed wedding dress with a hemp/silk bodice.
She is made to order and custom sized to fit.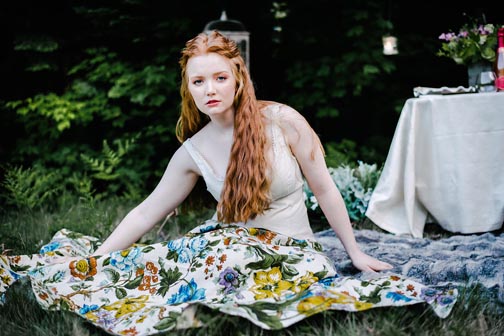 The printed floral used in this photo shoot is limited and there are other marvelous options to choose from. We can even design a custom print made for you.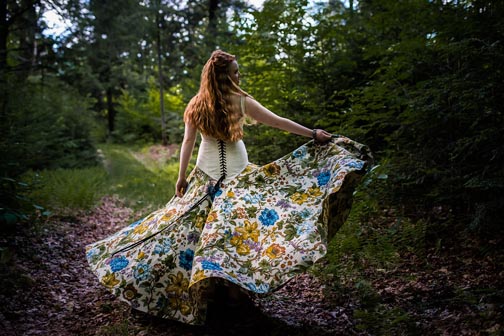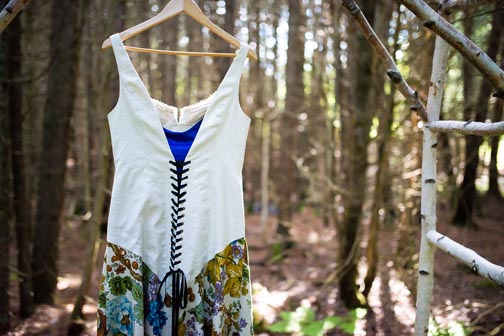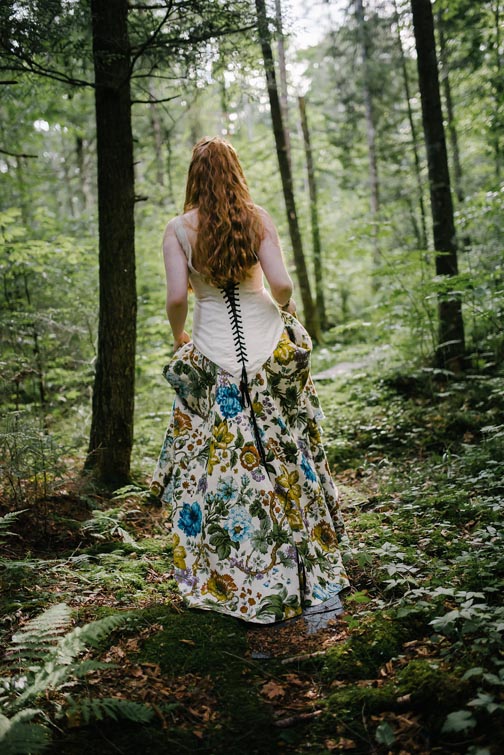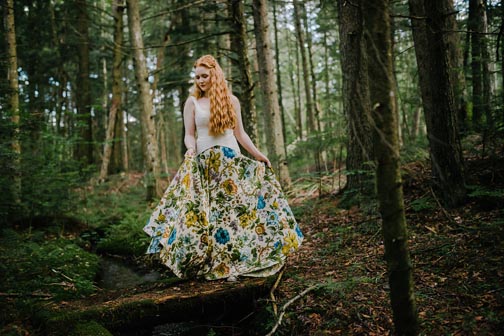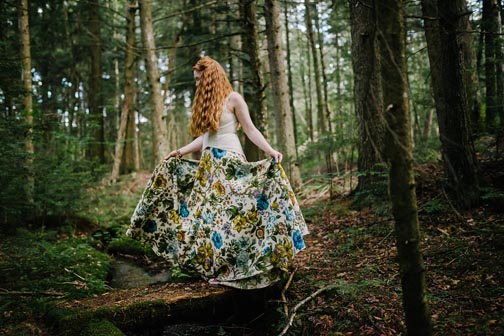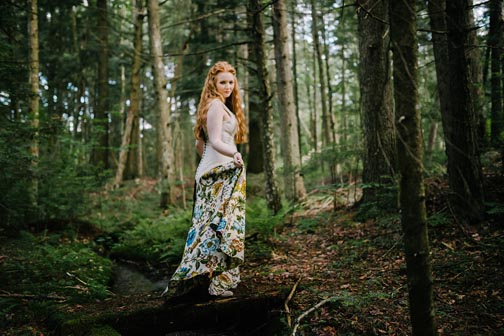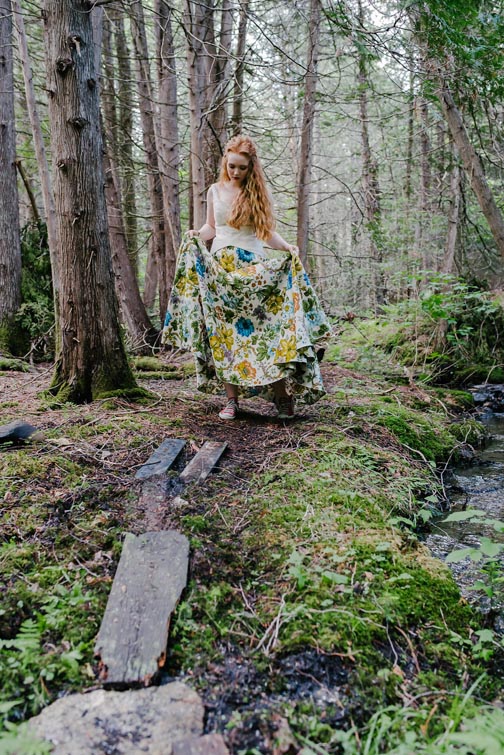 Vintage cotton lace trims the neckline of this woodland floral printed wedding dress.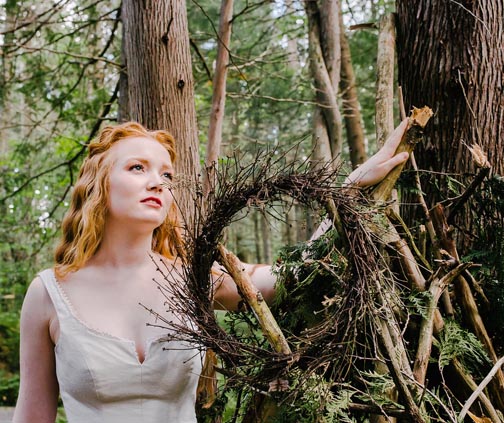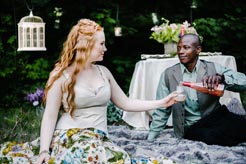 Believe it, you just found the place for Truly Unique Floral Printed Wedding Dresses!
Were you feeling out of place in the sea of white fluffy taffeta wedding dresses?
Are you looking for a natural, alternative wedding dress that is you?
Your going to feel right at home when you speak directly with eco-couture fashion designer Tara Lynn. She will help you find or design an eco-friendly floral printed wedding dress that feels like you!
Call 802-467-9036 for a magical and personal experience. Tara Lynn is a certified tailor and graduate of the Fashion Institute of Technology. She has been making custom hemp and natural fiber clothing since 1999.