A Bohemian Wedding Dress
Bohemian Beaded Wedding Dress made for an environmental scientist
Michelle ordered Aphrodite from Tara Lynn's collection and it was customized to be a bohemian beaded wedding dress. This eco-friendly wedding dress is made of hemp and organic cotton. It has a custom-made, detachable train of hemp macrame beaded with turquoise, coral, feathers, and bone.
The beaded train can be hung as beautiful decor in your home and the dress becomes a simple, lovely gown to wear in the future.
Photos by: Auroras Photography
"Thank you again for everything.
The dress was perfect, and everyone loved it!" – Michelle, TX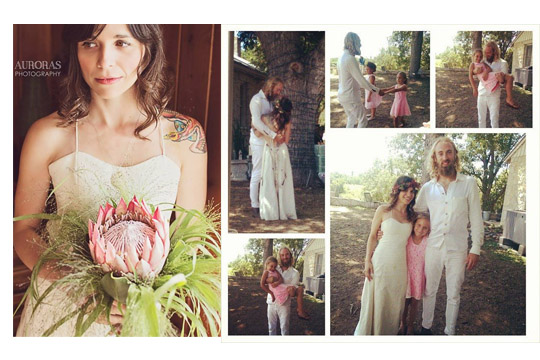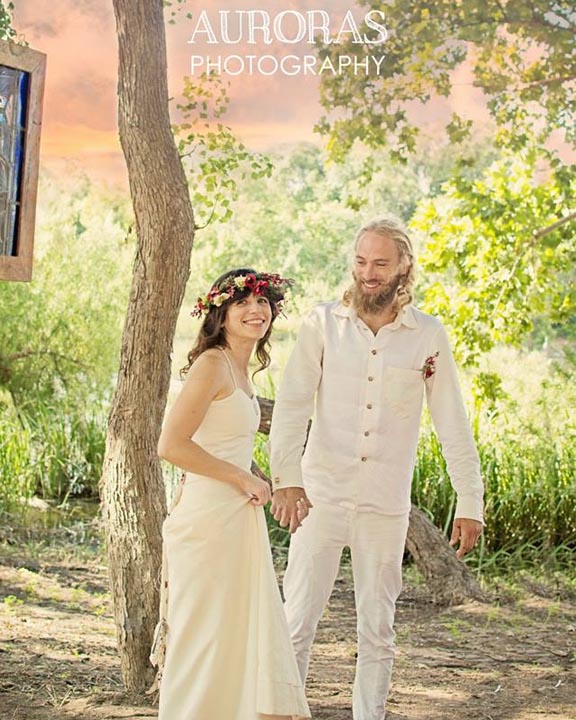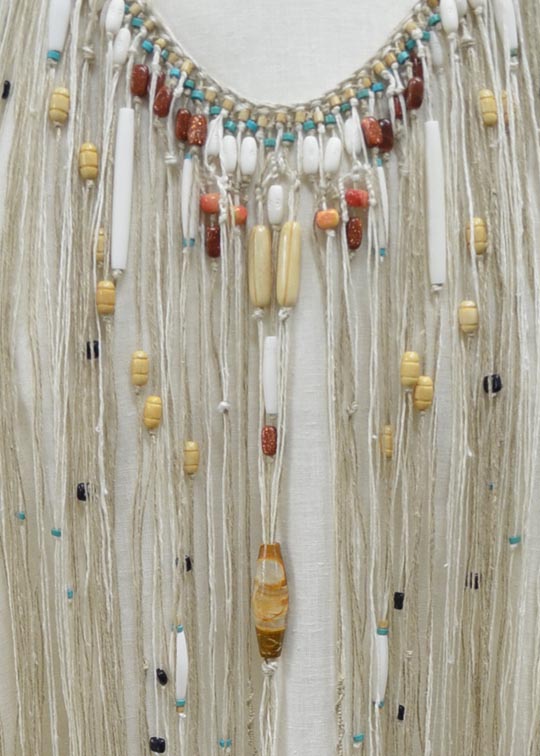 Each seashell train is custom-made for the bride. To see trains we have made for other clients we recommend Crystals Hippie Wedding Dress, or Alternative Wedding Dress Trains.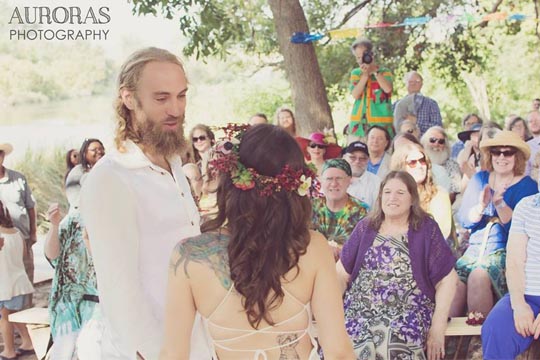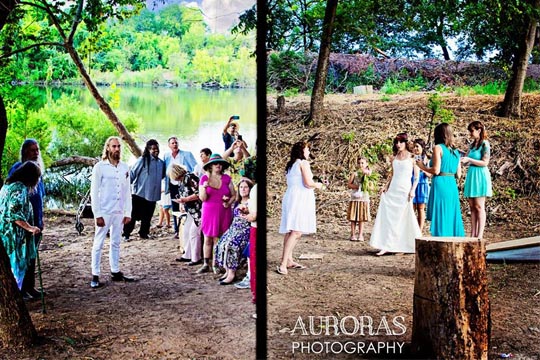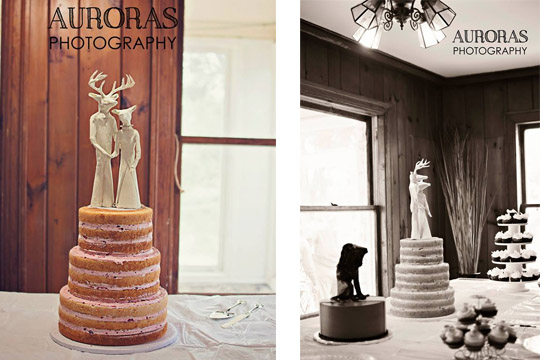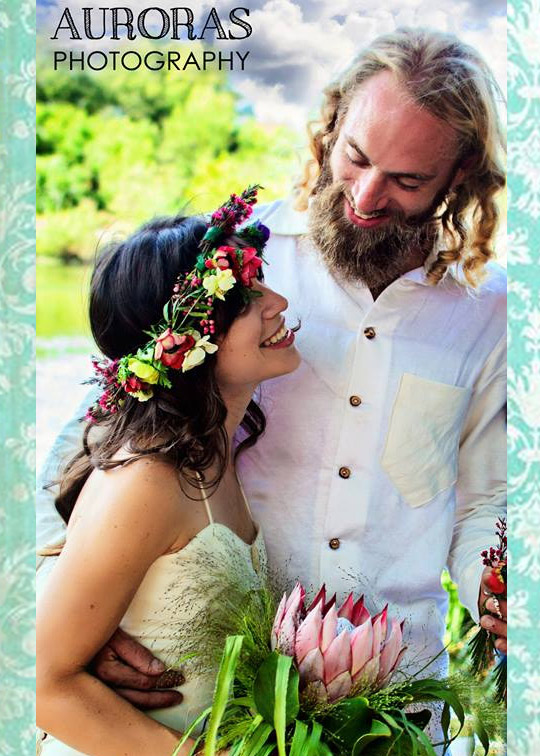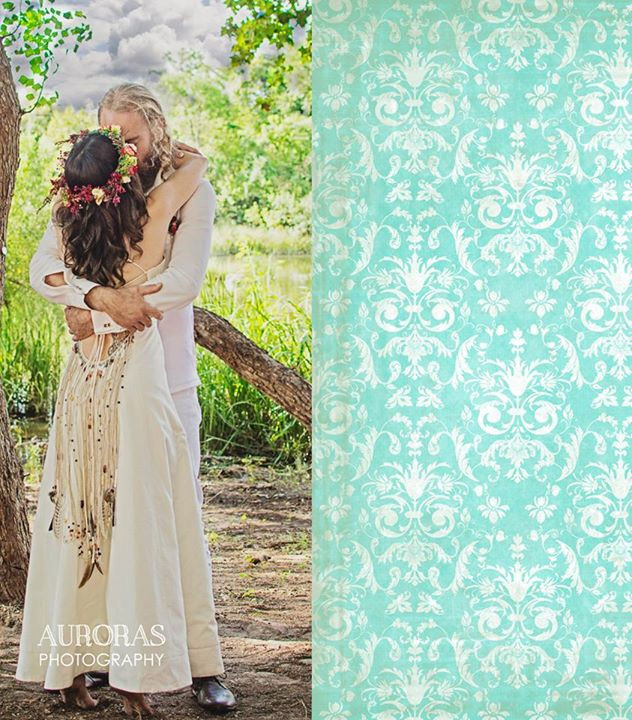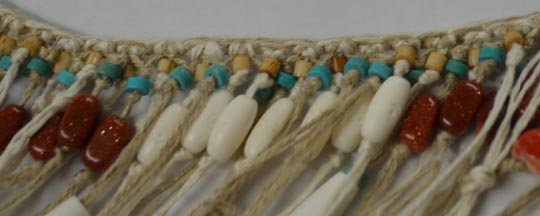 Tara Lynn has a treasure chest of feathers, beads, and shells collected from yardsales, vintage stores, and local sources.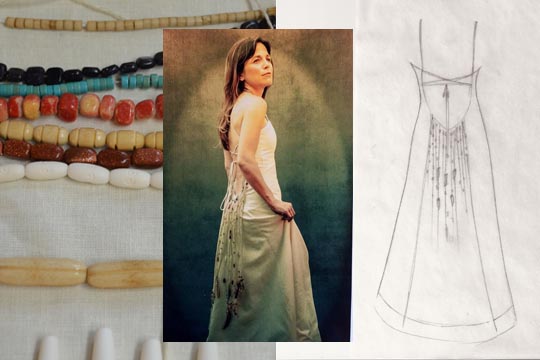 Because Michelle lives in Texas and Tara Lynn is located in Vermont, we used our client portal to share photos with her of the train as it was being made. Michelle approved the colors and layout throughout the design process.
Clients find the process of custom designing fun and exciting. Tara Lynn is easy to work with and truly pays close attention to your requests. She wraps her head around your vision and makes the dress for you!
She will help you find or design an eco-friendly, bohemian wedding dress that feels like you! Call 802-467-9036 for a magical and personal experience.

Tara Lynn is a certified tailor and graduate of the Fashion Institute of Technology. She has been making custom hemp and natural fiber clothing since 1999.