Athena
Athena, the Goddess of strength and wisdom, is the bold muse for this luxurious mélange of hemp and silk. A strikingly beautiful V-neck bodice adds volume to the bust. The yolk emphasizes the bride's waist and dips provocatively at the low back zip. The twisted silk bands draw the eye to the graceful strength of the back while fluid pleats offer a subtle fullness to the hip. Made to order and made in Vermont.
Price:$1,250
Available in Size 2 – 20 or Custom Size (for an additional fee)
Tara Lynn ships all over the US and Internationally.
For access to our secure check out please contact Tara Lynn by phone at 1-802-467-9036 or fill out our contact form:

" I highly recommend Tara Lynn Bridal. My Athena wedding dress with back strap modification is beautiful! It fits well and I felt great wearing it on my wedding day! It was a pleasure to work with Tara Lynn. Initially I was nervous to engage someone to make a dress for me who was all the way across the country, but Tara Lynn immediately put me at ease. Her thoroughness, professionalism, attention to detail, and care made the process go very smoothly. Two thumbs up!" Lila, H Sacramento, CA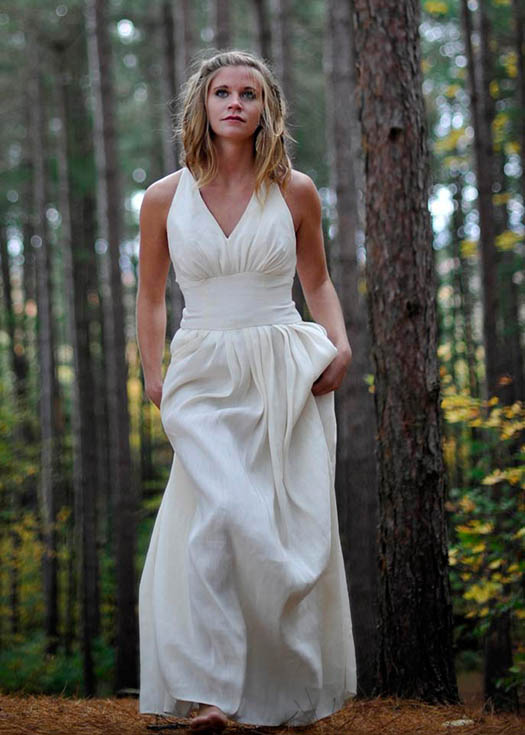 A perfect dress for a hippie woodland wedding.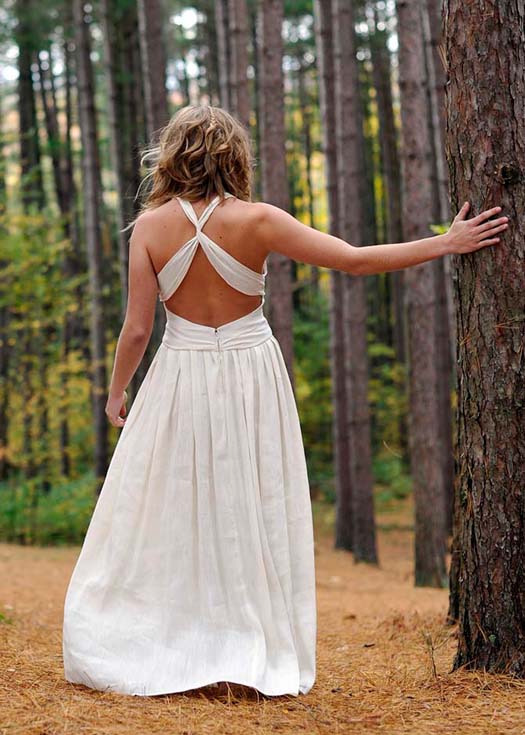 The open back and eco-friendly nature of this gown are equally sexy.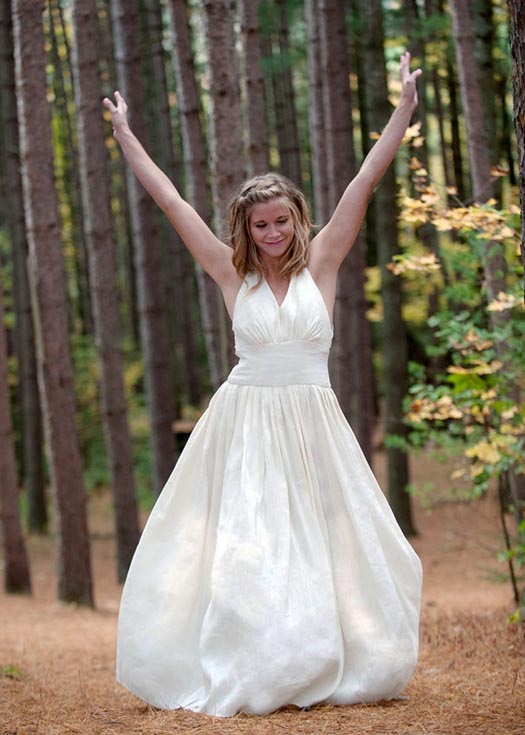 If you have never felt hemp silk fabric contact Tara Lynn, she will mail you a swatch.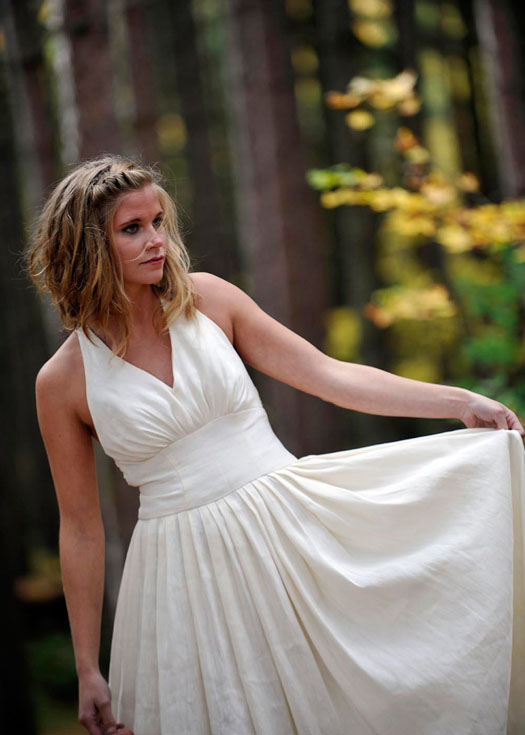 Therese, the woodland nymph, is searching for her groom in the forest.
She's spotted him!
Photos by: Jay Ericson Photography
Athena can be ordered in a size 2 – 20, or custom made to your exact measurements for an additional fee.
Please allow 12 to 24 weeks for delivery.
For questions or access to our secure check out please contact Tara Lynn by phone at 1-802-467-9036 or fill out our contact form here: