Something I love to do as a wedding dress designer is incorporate the brides mother's gown or her grandmother's gown into her wedding dress. Recycling and redesigning an heirloom wedding dress is truly special and sentimental – something old and something new.
Kellee came to Tara Lynn Bridal from the Adirondacks in New York. She brought with her, her mother's wedding dress and a table cloth embroidered by Kellees mother in the 70's. I pinned the table cloth to the dress form and layered silk chiffon over her mothers dress. As I draped Kellee a gown her eyes welled up. She said "It's perfect! I love it."
When Kellee came back to Vermont, with her mother and sister, between fittings they hiked and waded in our river. On another visit she biked the Kingdom Trails with her fiance and swam at Lake Willoughby. I had the special opportunity to hold the final fitting at Kellees home in the New York making the entire experience truly fun and personal for all of us.
Alyssa mailed me her mother's wedding dress and was wondering if I could combine bits of the crochet trim into a Maya gown from our Goddess Wedding Dress Collection.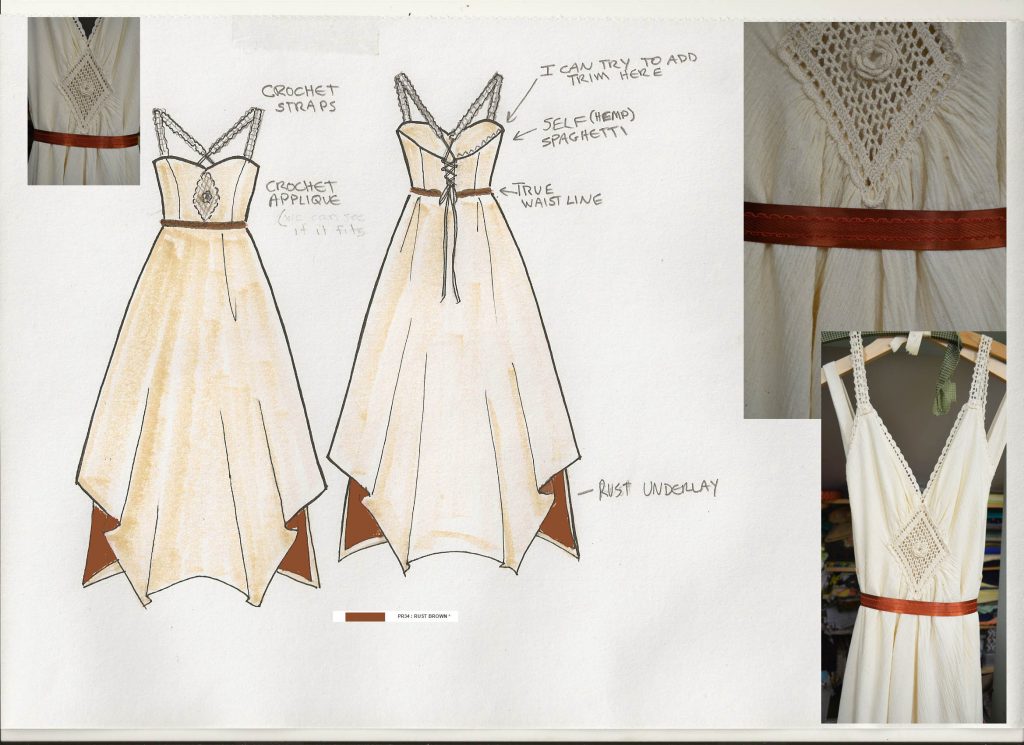 I sketched her some options as requested with rust colored trims and the crochet lace from moms wedding dress.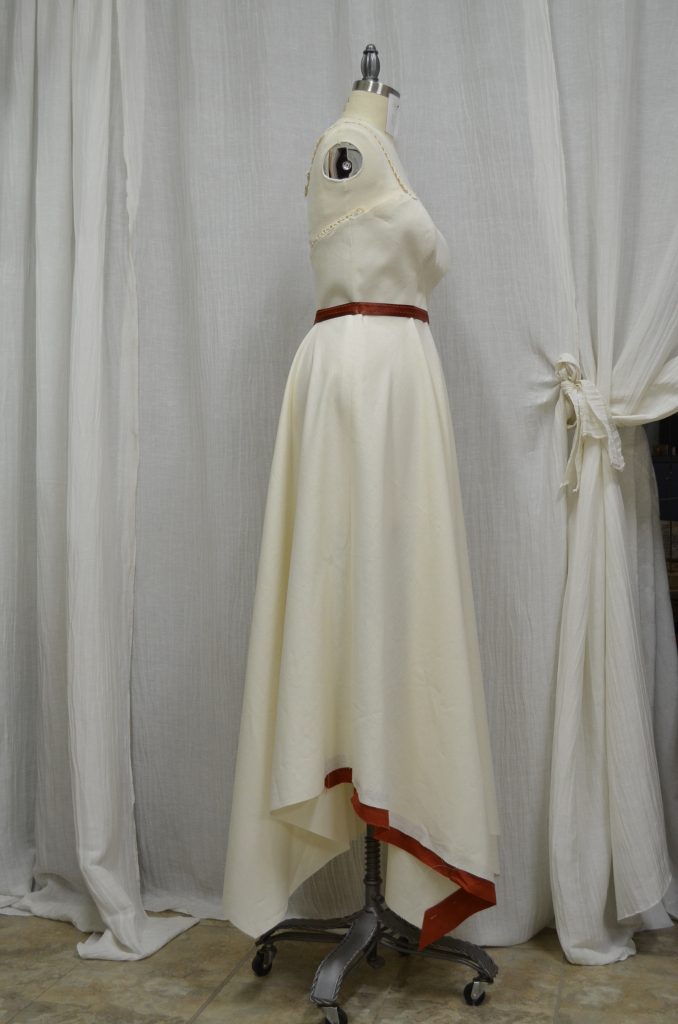 I emailed Alyssa photos of her wedding dress as it was being made.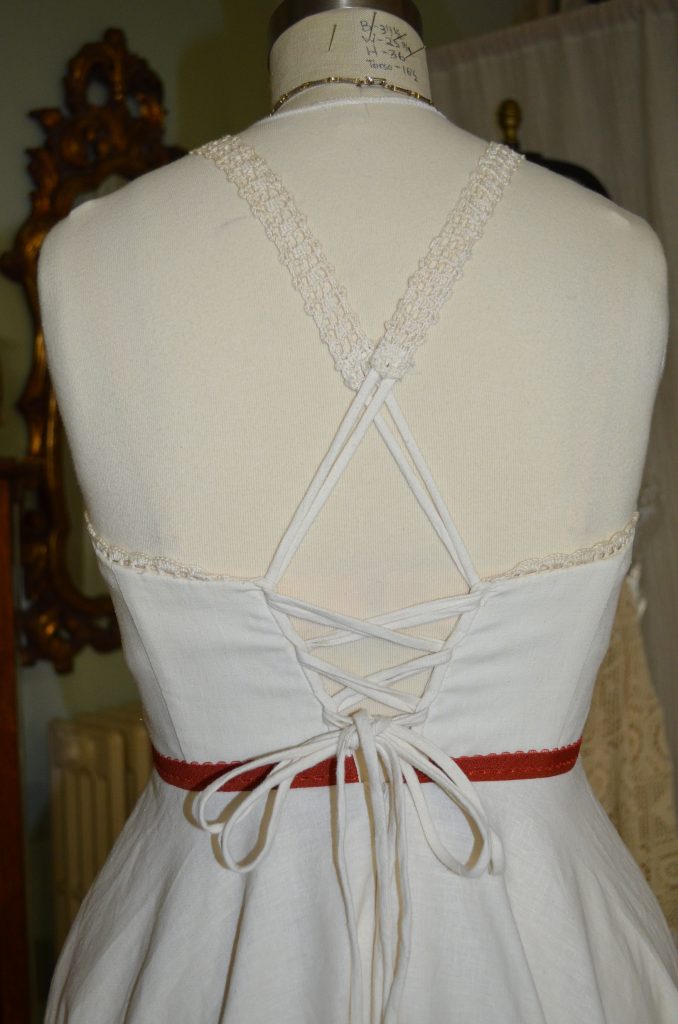 We shipped two fittings back and forth to Washington, DC and using the phone, photos and internet had a perfect fit by the final fitting.
"Thank you, Tara Lynn! We had a wonderful time. The dress was gorgeous and got lots of compliments. You were amazing throughout this process." – Alyssa S.
Hilary came to Tara Lynn Bridal from Burlington, Vermont looking for a designer that could incorporate her Grandmother's wedding dress from 1947 into a modern ethically made wedding gown.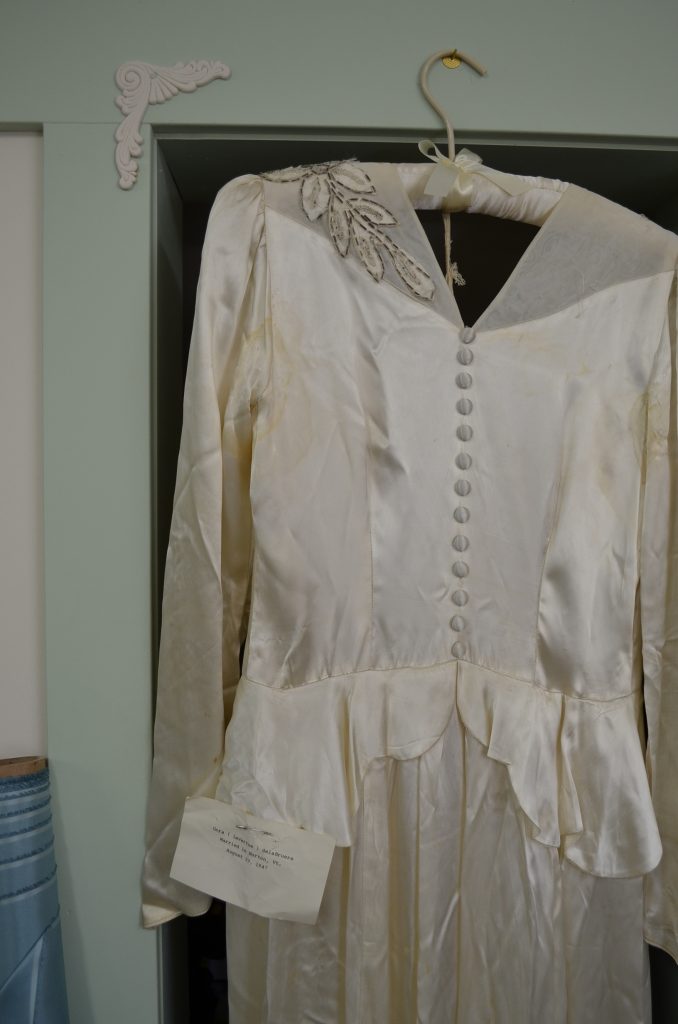 I took the beautiful beaded motifs from her Grandmothers gown and during an in studio consultation we draped a fitting gown for Hilary.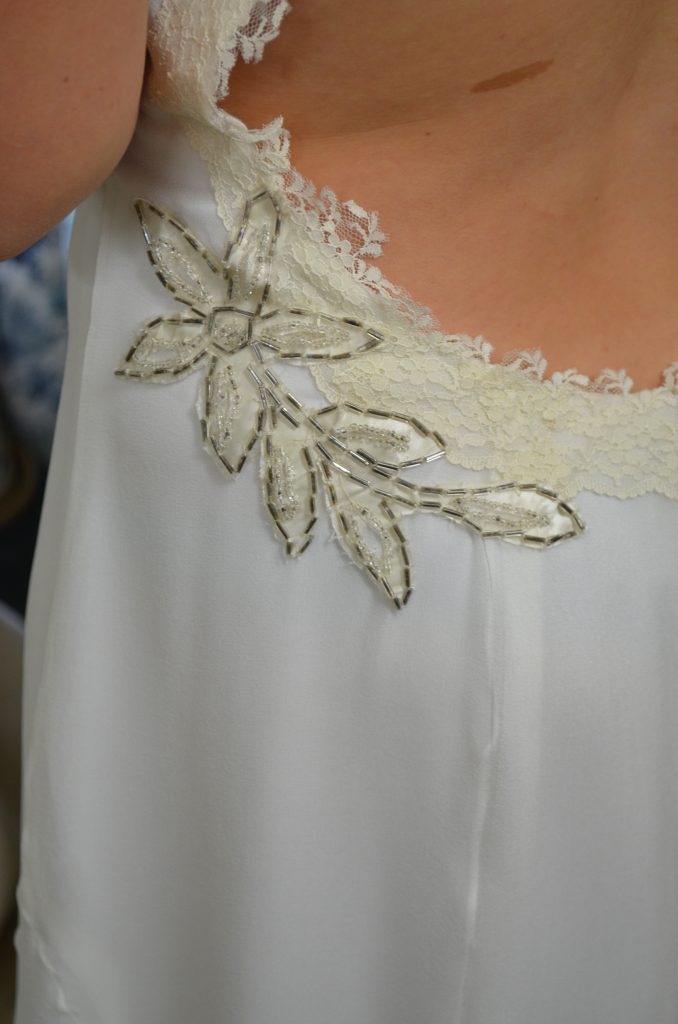 Hilary loved our Hemp Silk Bella Wedding Dress with the open back so we combined that bodice with a custom silk chiffon skirt from another style.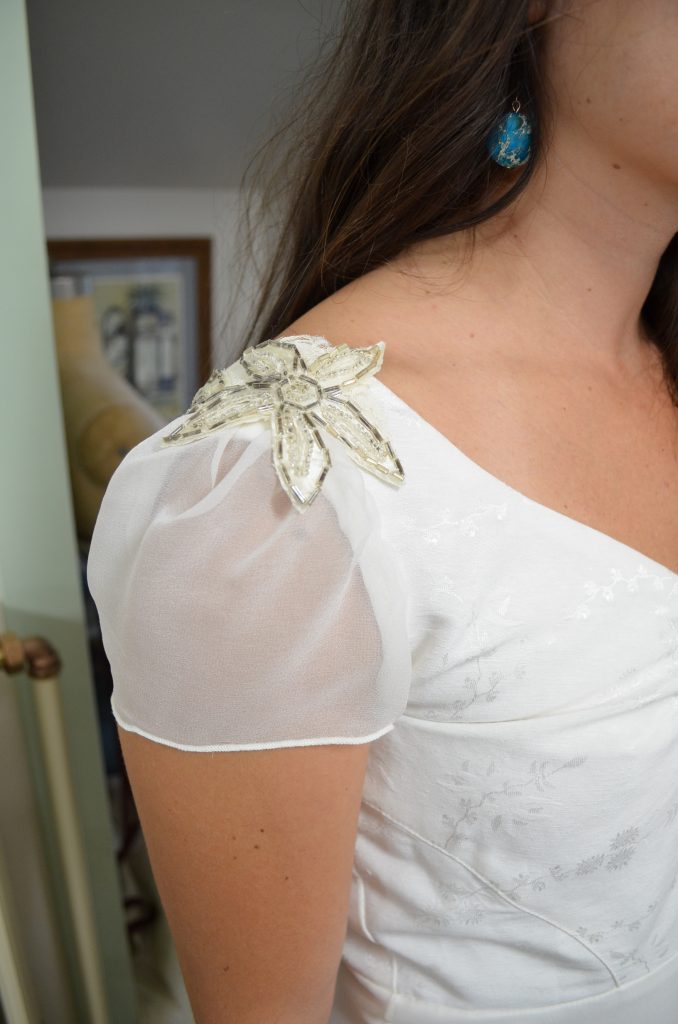 And this gorgeous dress was born.