A Goddess Wedding Dress
Athena: A Goddess Wedding Dress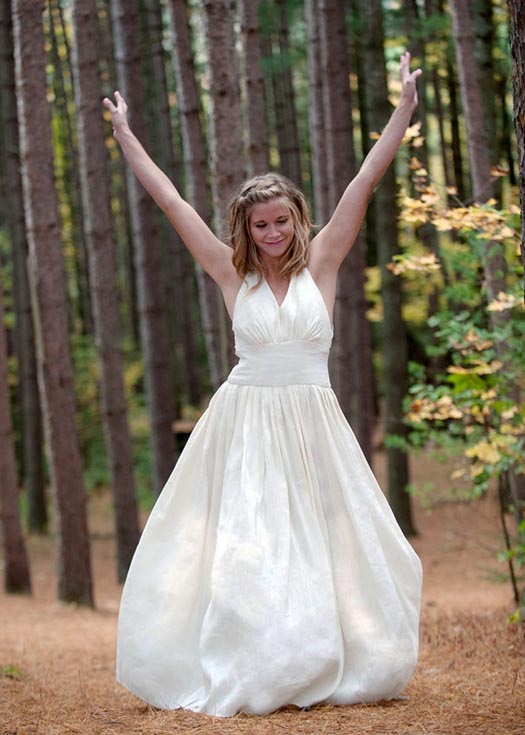 Athena, the Goddess of wisdom, war, and weaving is the bold muse for this luxurious goddess wedding dress of hemp and silk. A strikingly beautiful V-neck bodice adds volume to the bust. The yolk emphasizes the bride's waist and dips provocatively at the low back zip. The twisted silk shoulder bands cross gracefully behind the back. Fluid pleats offer a subtle fullness to the hip.
Price:$1,250
Available in Sizes 2–20; Custom Size for an additional fee
Handmade in Vermont
Made-to-order
*Contact Tara Lynn for a fabric swatch.

Tara Lynn ships all over the US and Internationally
Personalized versions of Athena: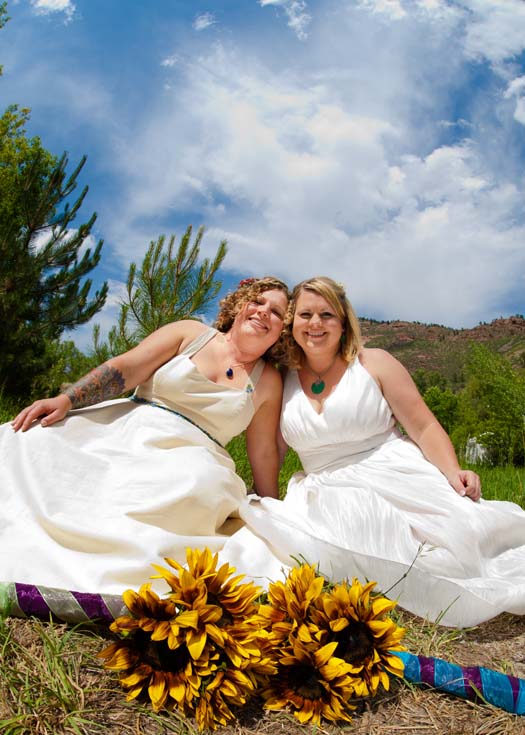 Tara Lynn is a phenomenally skilled dressmaker and was a dream to work with. As soon as I got in touch with Tara Lynn about making a wedding dress, she reached out to chat about my dress and my wedding, learn more about me and my vision from my dress, and provide sketches of different modifications to incorporate my ideas. Tara Lynn was incredibly thoughtful and professional throughout the dressmaking process – she provided timely updates about her creative process and the dress's progress, sent me my dress for a fitting and made adjustments so it fit perfectly, and was always upbeat and enthusiastic whenever I spoke with her. My dress (the Athena) was absolutely gorgeous and better than I ever imagined. Tara Lynn nailed the fit and design, and the dress easily transitioned from a formal ceremony to a relaxed outdoor reception. Plus, the material was extremely comfortable and easy to move (and dance) in. I can't say enough about how much I loved and treasured my dress – I truly felt like a goddess! Tara Lynn's skill and expertise can't be beat.
–from the knot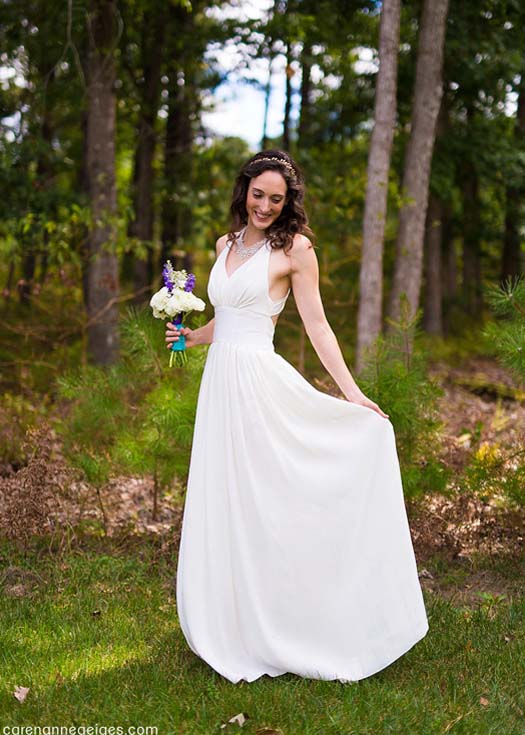 "I highly recommend Tara Lynn Bridal. My Athena wedding dress with back strap modification is beautiful! It fits well and I felt great wearing it on my wedding day! It was a pleasure to work with Tara Lynn. Initially I was nervous to engage someone to make a dress for me who was all the way across the country, but Tara Lynn immediately put me at ease. Her thoroughness, professionalism, attention to detail, and care made the process go very smoothly. Two thumbs up!" Lila, H Sacramento, CA
Believe it!
You just found the place for a Truly Unique Goddess Wedding Dress!
Were you feeling out of place in the sea of white, fluffy, taffeta wedding dresses?
Are you looking for a natural, alternative wedding dress that captures your spirit?
You're going to feel right at home when you speak directly with eco-couture fashion designer Tara Lynn. She will help you find or design an eco-friendly, unique wedding dress that feels like you! Call 802-467-9036 for a magical and personal experience.

Tara Lynn is a certified tailor and graduate of the Fashion Institute of Technology. She has been making custom hemp and natural fiber clothing since 1999.
Other wedding dresses you might like to see: